TIME TO SHOP GLUTEN FREE
When switching to a gluten free diet, the first few trips to the grocery store may take longer than usual and can be daunting. You might find it frustrating reading the ingredient list of everything you put in your shopping cart, but that's why companies like Genius exist. We're here to help. Let's put a positive spin on the weekly shop.
Read Ingredient Lists
Ever asked yourself 'how to shop gluten free' or 'where to shop gluten free?' Well, you'll need to be reading ingredient lists. This will increase your awareness of what you are actually eating, and you'll be amazed at what you find! An increased understanding of the ingredients commonly used to make both home cooked and manufactured food is really helpful, a little knowledge goes a long way.
A few shopping trips at your local store and you'll be an absolute pro at gluten free shopping. By law, pre-packed foods need clear and reliable allergen labelling so you'll learn really quickly what is safe for you.
Pre Plan Your Menu
To make life a little less scary when you are taking your first gluten free steps, think about the menu you would like to eat through the week. Plan your meals, look up recipes online and create a list. This way you'll be introduced to substitute products and ingredients and you'll be whizzing round the store in no time at all.
Visit the Dedicated Section in Store
You may never have visited a 'Gluten Free' or 'Free From' section in store before, but this will soon become a home from home. That being said, do take care as some Free From ranges are dairy free for example, but can contain gluten (or other allergens). Genius are and always will be totally gluten free but do continue to read labels!  It's good to vary your grocery store and health food stores from time to time as you'll find they offer different ranges and are constantly evolving.
Embrace the Change & be Gutsy
Embrace your new way of eating. Get experimental with the many excellent products and incredible ingredients available. Who knows, you may discover that you are a chef in the making.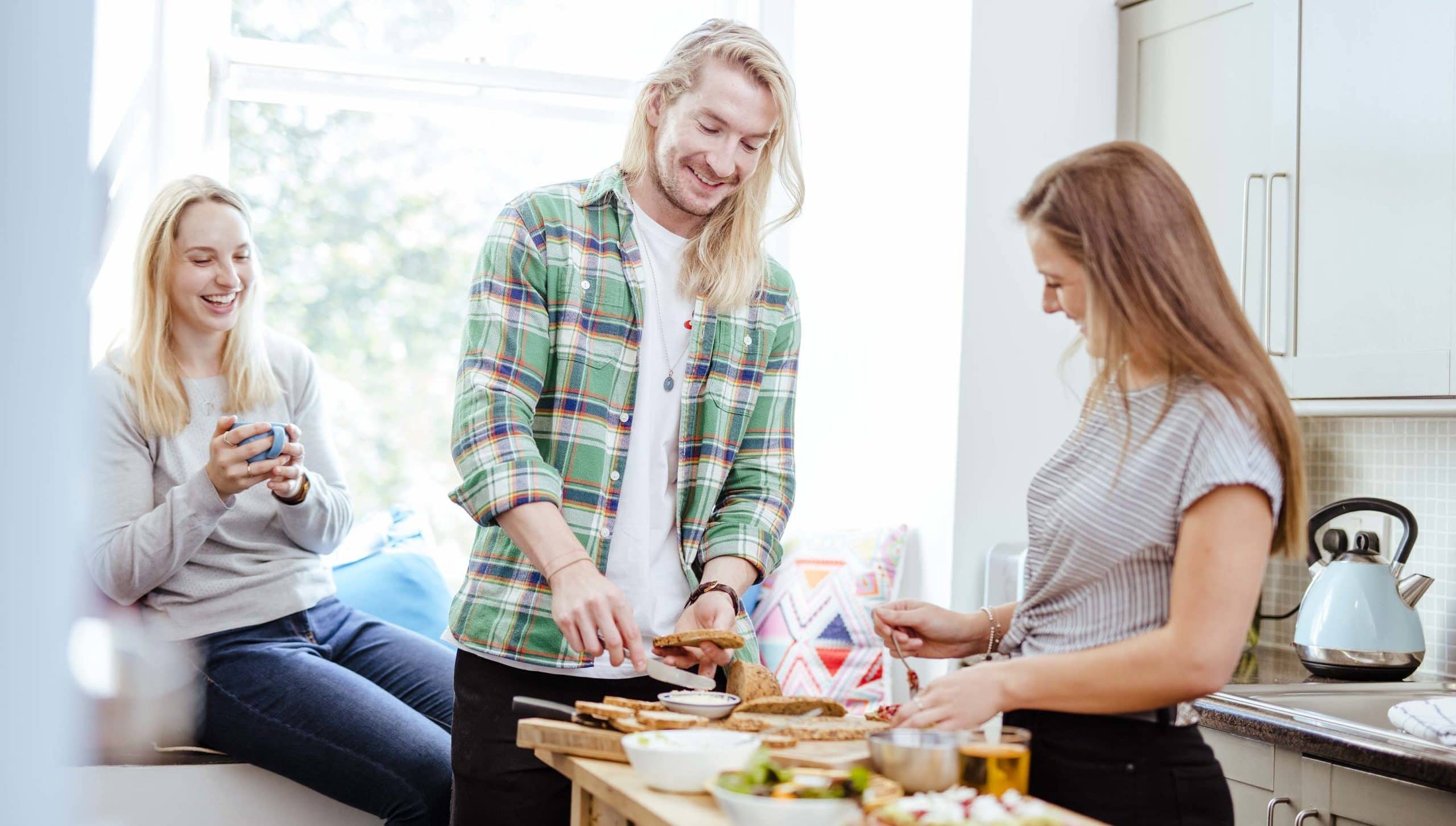 We know it feels tricky but be open to trying new ingredients. We're here to tell you that you can continue cooking your favorite recipes. It's a total learning experience but you'll be introduced to new dishes and cooking techniques from all around the world. If a recipe doesn't work, or you don't like a product, simply try another. It's really quite exciting!
You'll be pleased to discover that some old staples are still possible in gluten free form! Genius make a wide range of goodies including bread, rolls, wraps and artisan loaves. Take a look at everything we bake here.
Provided you put some work in, do the research and embrace the different ingredients, products and delicious dishes you can still eat, you can continue to eat a varied, healthy and exciting diet. We're not going to lie to you, having an allergy or intolerance can be a bore, but also see it as an opportunity to learn about food and cooking. This is a great chance for you and your family to try something new! Go on, grab it with both hands! How to shop Gluten Free… Easy!