RECENTLY DIAGNOSED AS COELIAC OR WITH A GLUTEN INTOLERANCE?
We caught up with our founder, Lucinda and we'd like to share answers to some of the questions she's been asked over the years. When her son Robin was little, he was diagnosed with a severe gluten intolerance and we believe that there is no one better to share their insights with you.
Is it difficult to find gluten free products in grocery stores?
Absolutely not, the gluten free offerings are getting bigger and better. There are of plenty of delicious options in many stores and tonnes of gluten free children's meals, recipes and ingredients online.
Since Genius launched in 2009, the availability of fresh Gluten free and Free From food has hugely improved. Many restaurants and cafes provide exciting and tasty menu options for gluten free lunch and dinner. Coeliac UK have a list of accredited gluten free partners which is really useful especially when travelling around the UK.
Can we still enjoy our family favourites?
Yes! When Lucinda was told that she could no longer cook her son foods containing wheat, rye and barley, she felt daunted. Lucinda is a trained chef… so you can imagine how this feels for the rest of us! However, there are so many ingredients and foods that are naturally gluten free, or have amazing gluten free alternatives meaning that you can easily create a gluten free child's menu that all the family will enjoy. We have a number of fantastic recipes on our website and Lucinda has written some gluten free cook books (you can find them online). One wish Lucinda had was that someone had told her how simple it would be to continue cooking and baking well for her son together with all the family, so here we are to tell you the same.
Take a look at our article for some tips on gluten free substitutes.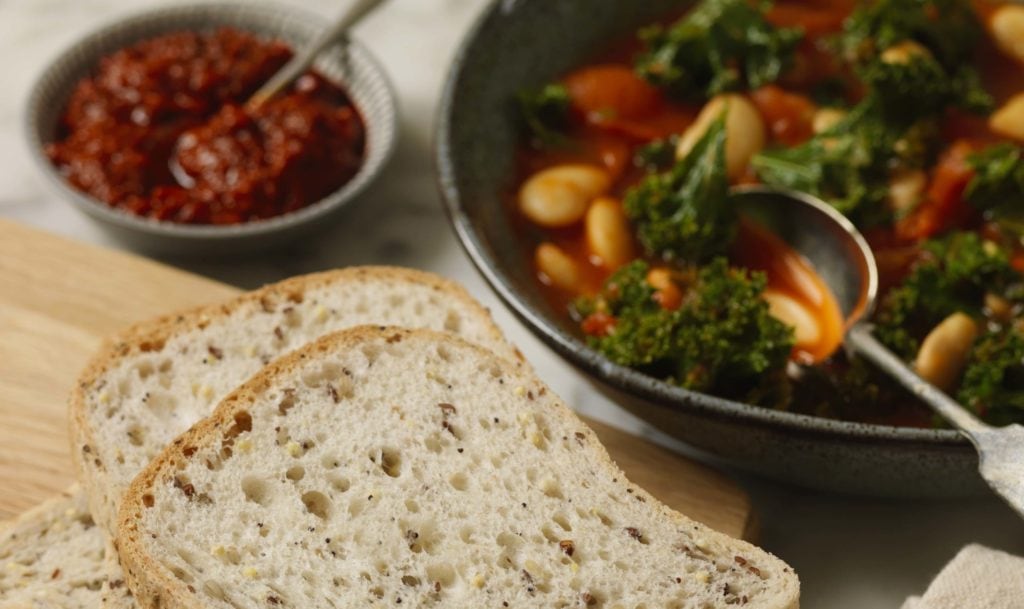 Will it be difficult to prepare healthy food everybody will enjoy?
Not at all – meal time does not need to be difficult. Cooking from scratch means that gluten free meals are not only achievable and easy, they ensure that you and your family can see what ingredients are used to prepare a dish, valuable lessons for when your children flee the nest and start to cook for themselves. Learning the do's and don'ts means the grown-ups can have some peace of mind.  Start em young!
How can I make packed lunched without wheat bread?
Genius breads make it possible to enjoy the simple pleasure of a sandwich with all your favorite fillings. Not only are our breads gluten free, they are high in fibre too which is great for the gut. This means that packed lunches and party foods are not off the menu!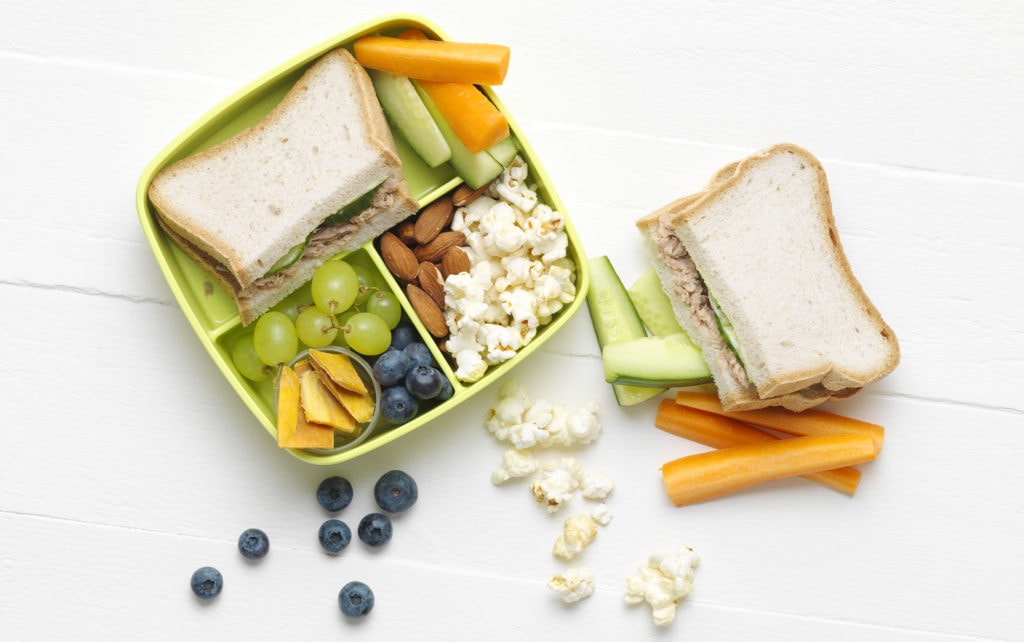 Will my child eat safely at other peoples houses?
The hardest part of all of this can be other people's response to your child's allergy. Some might worry about giving them the wrong food. If you're noticing that they are not invited for lunch or tea as often as before then it could be that the adults are worried about giving them the wrong thing to eat. There is a quick fix to this, but it does mean more children in your house! Inviting friends to play at yours more often makes it possible for your child to continue enjoying time with their friends in a relaxed and safe setting.
Of course you still want your child to attend parties and play dates so you can chat with the parents beforehand, and even offer to supply food that is similar to what everyone else will be eating. If the parents are happy to cook then you can share some tips and things that you have learned along the way, as well as recommend great gluten free products. This way, everybody is comfortable and no one ever needs to feel isolated.
It is also very important to teach children to check food labels before eating foods that are offered to them. Allergens are listed in bold or in capitals in the ingredient list which makes it much easier for children (and adults) to check them out.
Will we be able to go on holiday and feed the family safely?
Yup! The good news is that gluten free food is now easily found in supermarkets home and abroad. But it's also easy peasy to fill your suitcases with a good range of dairy and gluten free snacks, boxes of cereal, dairy free milk, bread and other bakery products to keep you going throughout your trip. To protect your precious cargo in transit, pack wisely and put foods that might get squashed into cardboard boxes before adding them to your case.
Self-catering has become a firm favourite for Lucinda and the family as it gives the freedom to cook wonderful food that is safe for the whole family. It also gives the opportunity to enjoy experimenting with local ingredients.
That being said, self-catering is not everyone's cup of tea and we have a number of tips in our 'Going on Holiday Soon' article, go and take a look!
When holidaying in the UK you can prepare ahead and take some dishes with you. What about a yummy curry, pasta sauce or a stew for the autumn break or some fresh salad dressings in the summer?
Is it going to be OK?
Of course, everything is going to be fine! Finding ways to provide your child with a tasty, gut friendly and gluten free diet can be daunting at first but will get easier. Take a moment to consider the positives – there are a huge variety of amazing ingredients still on the menu, the range of gluten free foods in the shops is larger than ever, and we are here to help! You are not alone in this so just reach out… we love a chat.